DeskLauncher 2.71
DeskLauncher lets you launch applications using toolbar and tray menu
| | |
| --- | --- |
| Lizenz: | Freeware |
| OS: | Windows 98/XP/ |
| Dateigröße: | 1025K |
| Entwickler: | R-bytes software |
| Preis: | $0.00 |
DeskLauncher is a Start Menu alternative. It lets you launch applications, documents, URLs immediately and easier using toolbar, tray menu, floating window, hotkeys or aliases. After installation DeskLauncher creates sample menu for you. Applications are added either through a dialog or by dragging from Windows onto the launch pad. The software has Load at startup and Auto-hide options that should make your life even more easier.
Tags

launching launcher application freeware utilit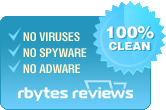 Latest User Reviews
Write a DeskLauncher Review
DeskLauncher related software
DeskLauncher 2.71
DeskLauncher lets you launch applications using toolbar and tray menu
DE Launcher 2.1
DE Launcher is a desktop utility that provides an alternative method of launching your favorite applications, documents and URLs and starting common Windows tasks. It's easier to use than Windows Start menu, and neater than having large numbers of desktop shortcuts. Now you can launch your favorite tasks/programs using DE Launcher's toolbar, a system tray menu, a floating window or with keyboard hotkeys.
DE Launcher 2.2
Desktop utility that provides an alternative method of launching applications
xLauncher 2.62
Desktop utility that provides an alternative method of launching applications